Don't want to lay down your textures with the editor? Wish you could draw something in your terrain? Want more handle or precision with placing the textures? Now you can!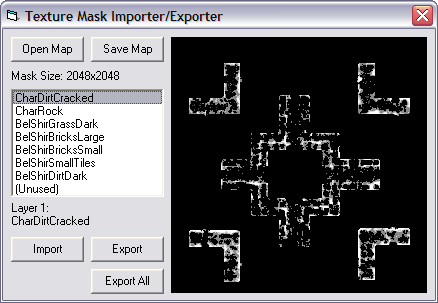 Also, you can make null terrain! (Which lives up to the old SC1 null tiles in the editor with how broken it is!)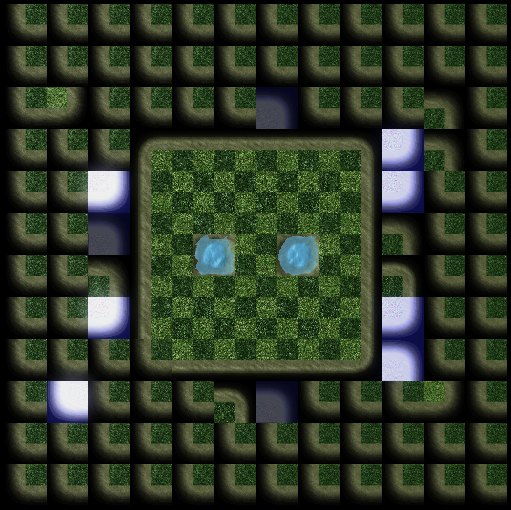 Note: I tried, and it is black in-game. In the minimap it shows up as the default (first) texture.
What do the masks do? They are just an image with 16 shades from black to white, where black means the texture will be fully transparent (i.e., nonexistant) and white means the texture will be fully opaque. Note that the editor makes every mask add up to be a solid white square, but this program makes no effort to check and see if too little or too much texture is anywhere.
Here
is a sample of what a full mask is like.
You can add anything your favorite image editor can draw!
(Image thanks to Corbo)
Download!
Comments? Suggestions? Bugs? Death threats? Post 'em!
Post has been edited 5 time(s), last time on Sep 9 2010, 5:10 am by FaRTy1billion.
TinyMap2
- Latest in map compression! ( 7/09/14 - New build! )
EUD Action Enabler
- Lightweight EUD/EPD support! (ChaosLauncher/MPQDraft support!)
EUDDB
-
topic
- Help out by adding your EUDs! Or Submit reference files in the References tab!
MapSketch
- New image->map generator!
EUDTrig
-
topic
- Quickly and easily convert offsets to EUDs! (extended players supported)
SC2 Map Texture Mask Importer/Exporter
- Edit texture placement in an image editor!
This page
has been viewed [img]http://farty1billion.dyndns.org/Clicky.php?img.gif[/img] times!