Hey all, it's been a (rather) long time since my last activity, but now I'm back with a present.
Images are better than a thousand words, so here it goes: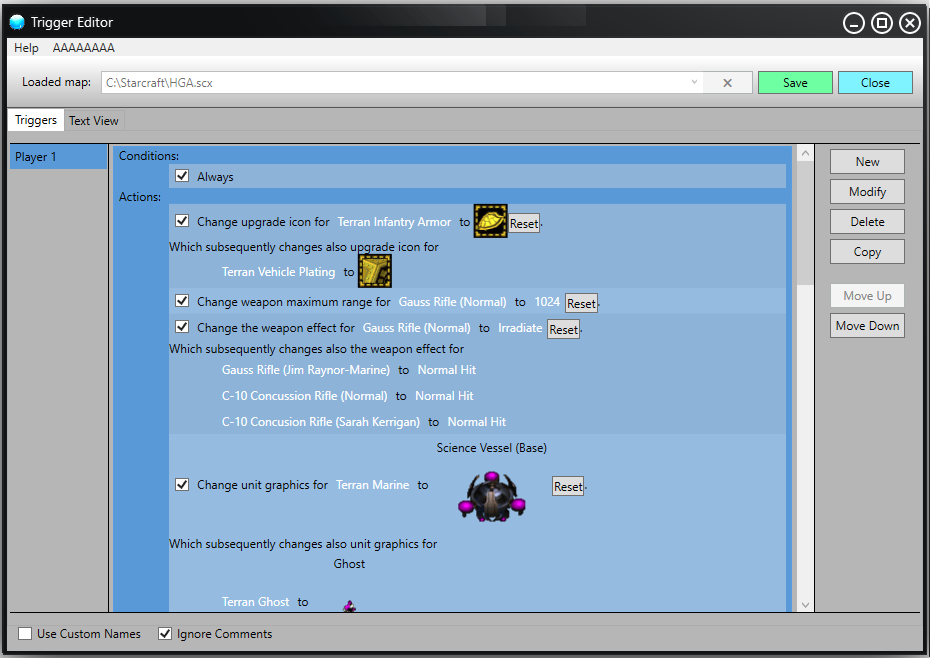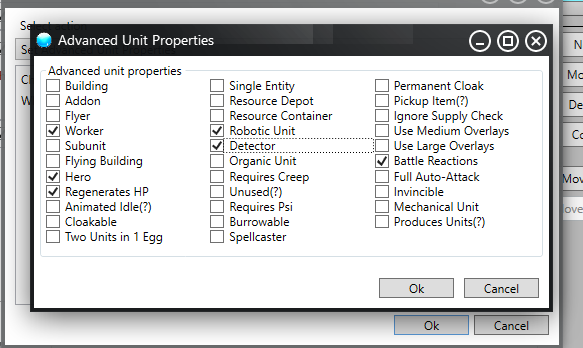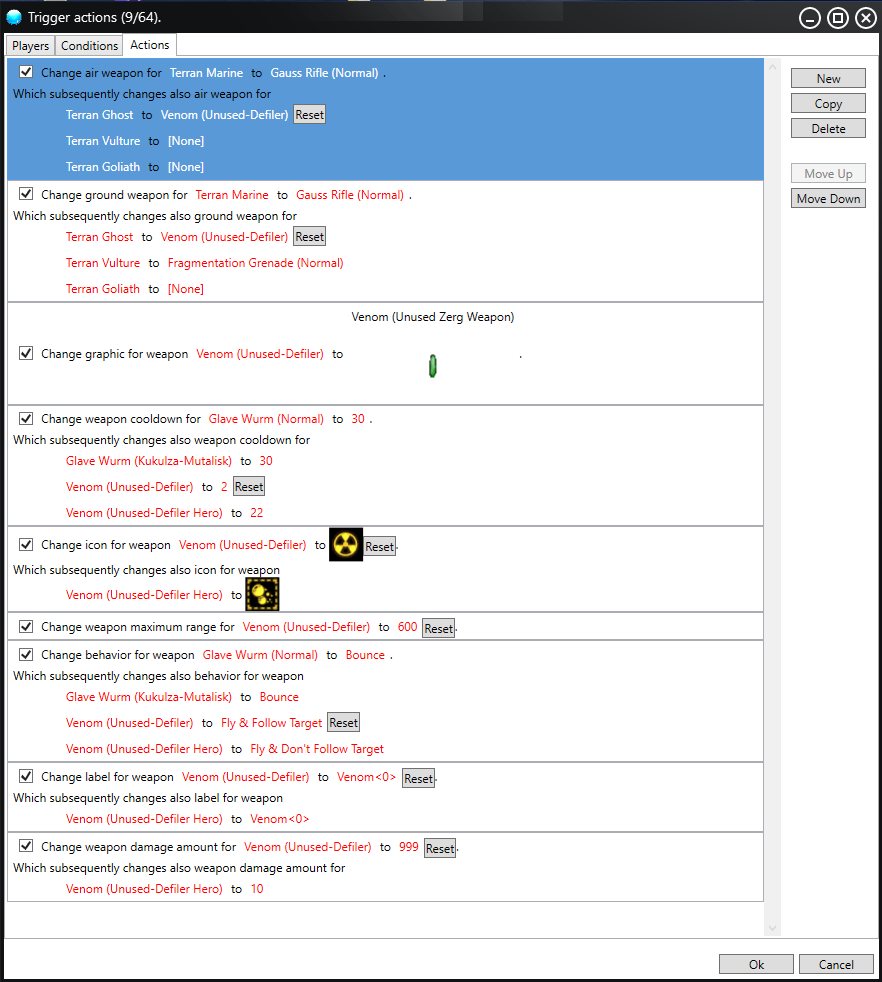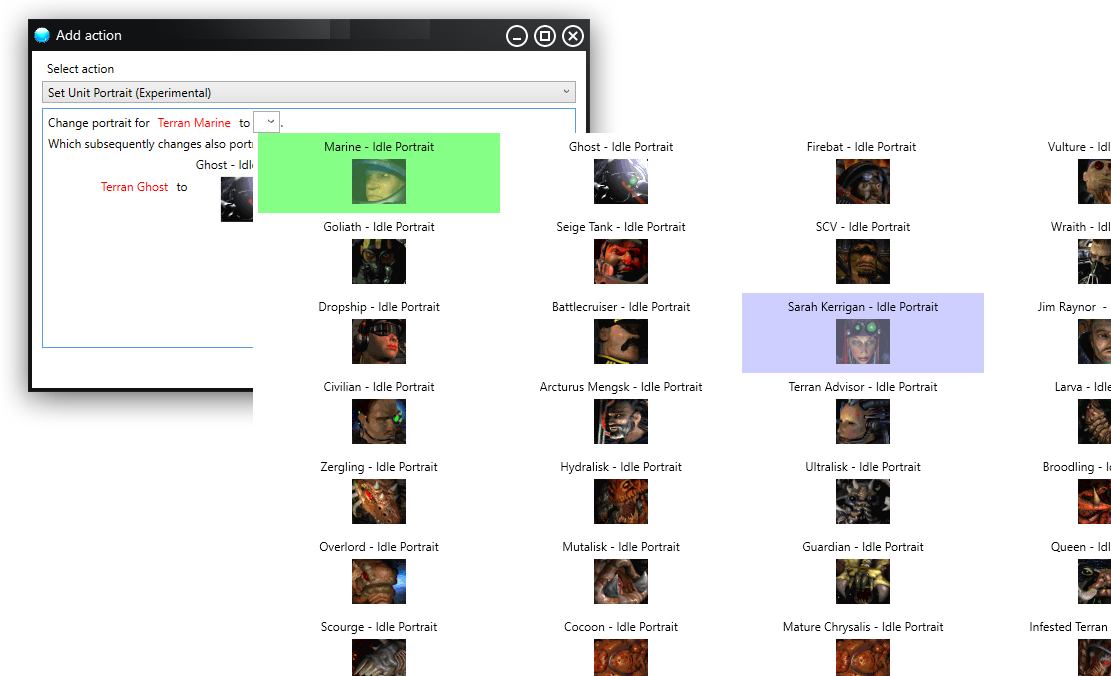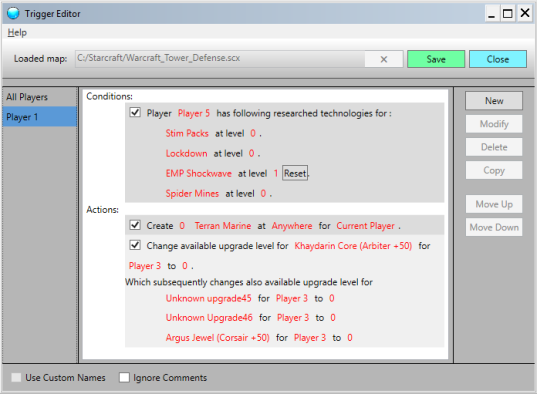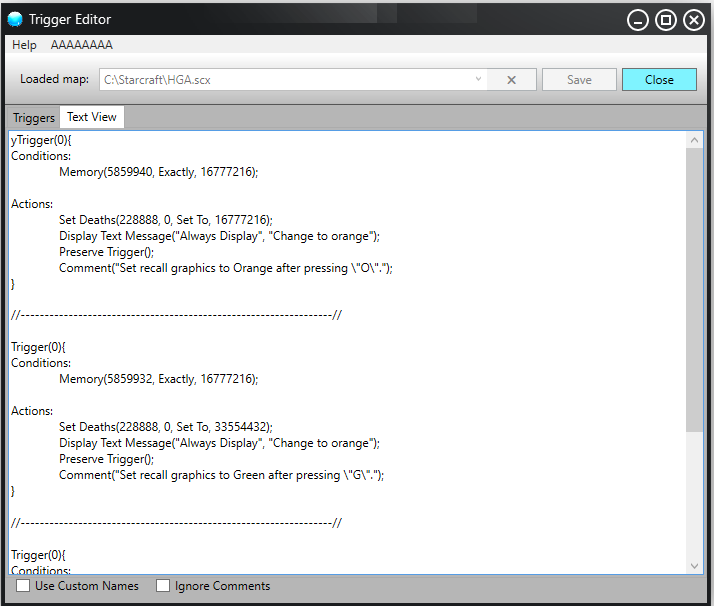 THIS IS HIGHLY EXPERIMENTAL SOFTWARE. Please ALWAYS HAVE A BACKUP of your map before using it.
It look's like a regular Trigger Editor, but it's a lot more powerful than that! It supports both EUD and EPD maps with SET TO (safe) and ADD/SUB (unsafe) variations!
Features
Create actions for modifying weapons, upgrades, labels in both safe and unsafe manner

Changing unit advanced properties (the list goes on and on)

Reset unit/weapon/upgrade/... to default values

Ignore comments

Ignore custom unit/switch/location names (ever looked for "Terran Marine" and forgot its name?)

Visual editing of existing maps

Change available upgrades & tech by a trigger!

Detect upgrades and techs

Detect pressed keys

Set Kills action

Change player colors by a trigger!

Text triggers!

Note that when invalid map is loaded, the editor kills itself.
My own EPD database with reverse mapping of player IDs to Memory address space and offset:
LINK
.
Please keep in mind that this is a beta version and thus might contain a few bugs, so backup all your files before editing it with this editor.
If this editor crashes on your map, either figure out the problematic scenario trigger and report it, or send me a map (or just triggers, whatever causes the issue) and I'll fix it ASAP.
And that's all for now. Please use this thread to post problematic maps (SCMDraft can edit and my editor cannot), issues (crashes for some reason), ideas for yet another features and open criticism (I know it can be better and it will be).
Here's a donate button if you find the editor useful in any way.
[UPDATE 1]
I made your dreams come true and added EUD Subs/Adds, please, please, PLEASE read the readme file for detailed description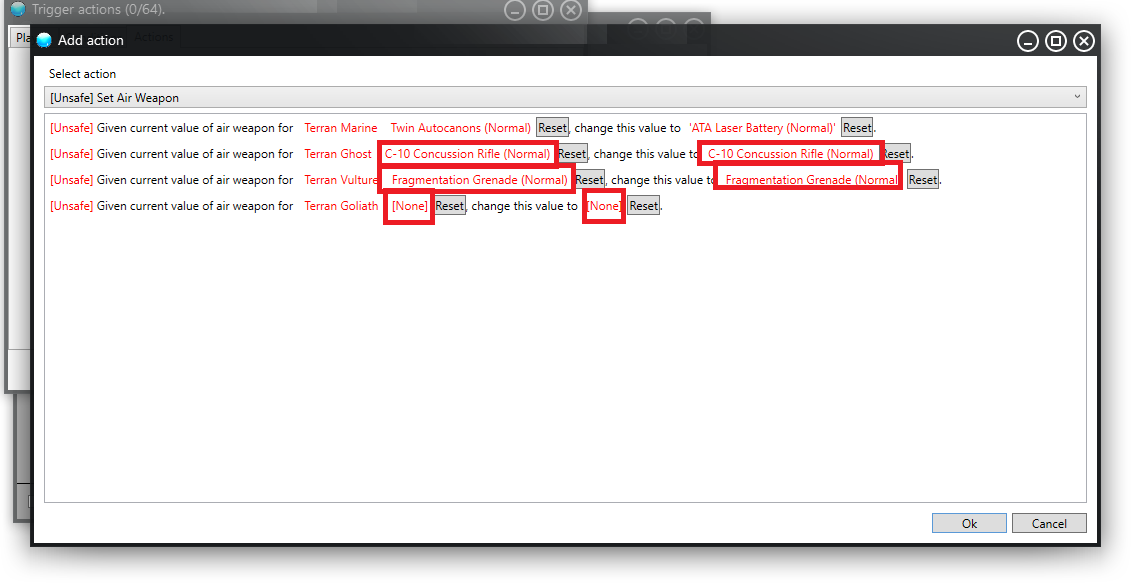 Whatever you don't want to manipulate reset value (like the red rectangles show, the values must be equal to ignore that setting)
[UPDATE 2]
So we did it! We have a first stable version!
Download: I failed to upload the file here, the lastest version will always be
HERE
Support: To get some real time feedback, please join our
Discord Server
.
Source codes
Changelog:
v1.4.7217.19425 Beta:
- Added text triggers
v1.4.6833.37425 Beta:
- Added history of opened files
- Added some more experimental actions and descriptors (movement control namely)
v1.4.6586.39265 Beta:
- Fixed "Set Deaths" action (!!!)
v1.4.6586.26682 Beta:
- Fixed conditions
- Added "Set Player Color" as experimental action
v1.4.6585.38343 Beta:
- Fixed all copy/move buttons
v1.4.6583.22623 Beta:
- Fixed Maximum Unit Health displayed values (automatically multiplies by 256)
- Removed unit button set
Older versions
Collapsable Box
Post has been edited 55 time(s), last time on Oct 5 2019, 8:51 am by T-warp.