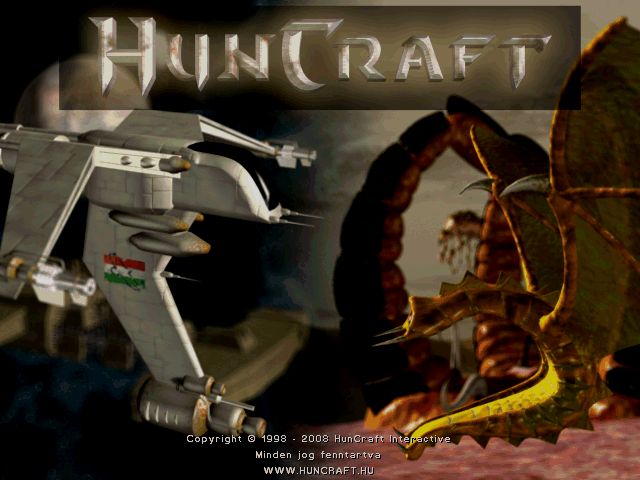 Huncraft: Genocide is an unofficial expansion pack made for Starcraft: Brood War. It takes place immediately after the events of Episode 6. The game brings a new campaign for each of the three races, a new unit for each race, new characters, cinematics, some custom buildings, and a secret mission
.It was made by a company called Huncraft Interactive and, unfortunately, was only available in Hungarian... until now.
I am pleased to announce that I have translated the campaigns into English so that those who do not know Hungarian can play and enjoy the game.
I have first heard of this campaign two years ago. Two weeks ago, I have set about translating it into English. Though the first campaign in the expansion is the Zerg campaign, I have started with the Protoss. After a week, the Protoss campaign was done. Now, the translation is done.
Bear in mind that no changes to the maps themselves or the gameplay have been made except for me pinging the location of an outpost in the first Protoss mission.
Shout-out to Pr0nogo and IlyaSnopchenko for answering whatever technical questions I've had and to ZenMaster for getting me to finish the translation of the menu interface and unit names, and for discovering how to play the game without having a StarCraft CD.
Be sure to read the Installation Instructions. Installing the game is a bit more complicated than simply downloading the .exe file. If you have downloaded one of my earlier versions of Huncraft.exe, you have to download this version now, since the .exe contains files responsible for text screens between missions.
New Units
Screenshots
Installation Instructions
If there are any problems with installing the game or you find that some text doesn't match what is going on, please tell me. Any feedback, good or bad, is appreciated.
Attachments:
Post has been edited 42 time(s), last time on Apr 26 2020, 9:04 am by Kolokol.