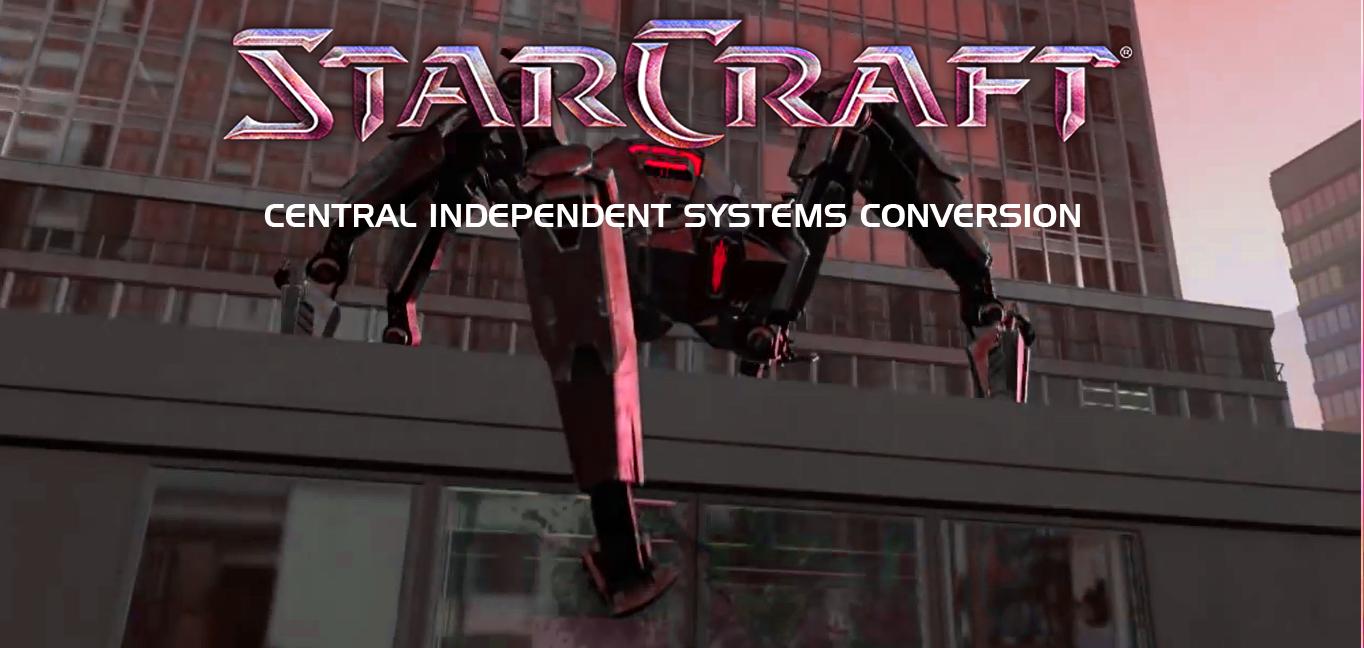 CENTRAL INDEPENDENT SYSTEMS CONVERSION MOD
A mod by CIS_Razorback, alias razorback9999able, XZrazorbackX, razorback9425 and razorback9423.
STORY:
Years after the events of End War, a new sentient robotic race called the Central Independent Systems (C.I.S.) entered and invaded the Korprulu Sector to strip mine the system's resources. With the Protoss being defenseless and assimilated by these cybernetic war machines, the Terrans and the Zerg must react quickly to a new threat. Which side will prevail?
DESCRIPTION:
Central Independent Systems Conversion Mod is a mod that replaces the Protoss race with the Cybernetic Powerhouse faction called the C.I.S. including new units for the existing Terran and Zerg races. This mod was made to help revive the Mod Night tradition that SEN started back then.
Screenshot
Download
If there are any problems, feel free to post your issues here, the
Moddb page
or the mod's
Discord server
. One of the known issues I cannot resolve (because I am not an AI programmer) is that the AI cannot build or attack using Spectres, Pulverizer Tanks, Banshees, Scorpalisks, Tritions and Silencers.
#SCCIS #MakeModnightGreatAgain
Post has been edited 7 time(s), last time on Apr 8 2019, 7:53 am by razorback9423.