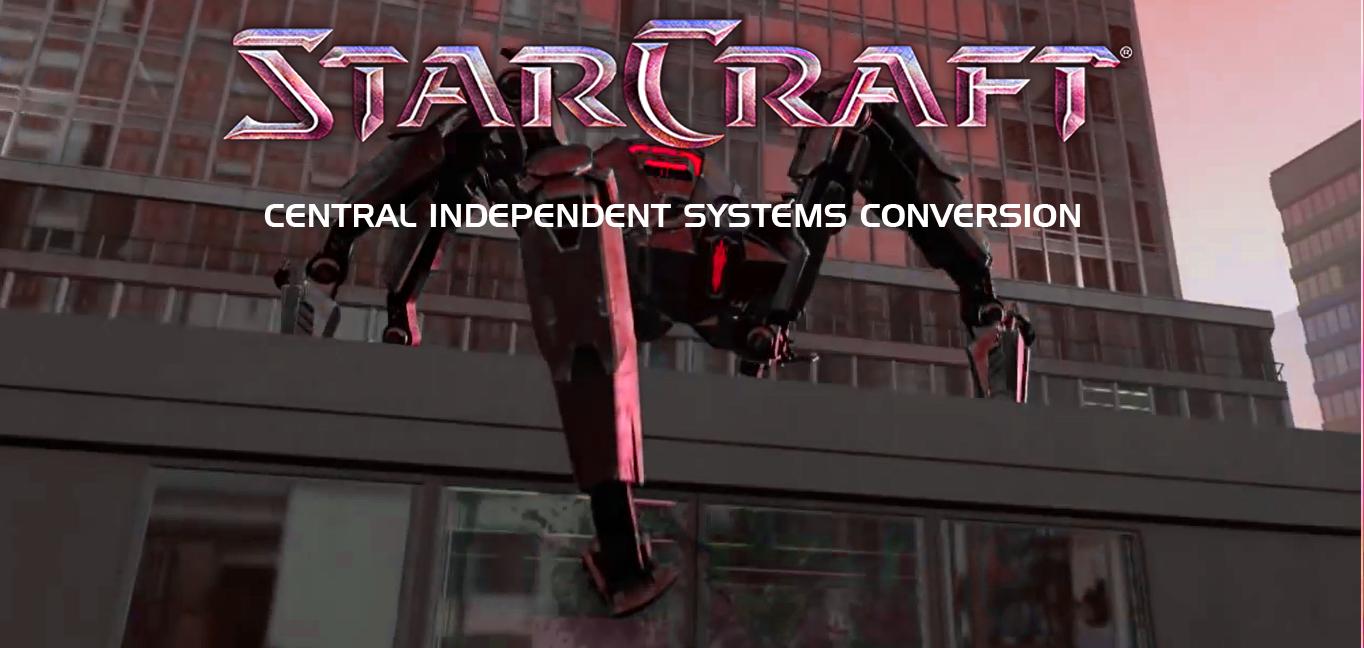 CENTRAL INDEPENDENT SYSTEMS CONVERSION MOD
A mod by CIS_Razorback, alias razorback9999able, XZrazorbackX, razorback9425 and razorback9423.
STORY:
Long ago before the events of both Great Wars and End War, there was a planet outside the Korprulu Sector called Vendixus, an earthlike planet rich of high value resources. That all changed when a Terran carrier crashed onto the planet's surface. No one survived the crash, except for the sentient Alpha One, the first unit of the enhanced artificial intelligence unit called the Central Independent Systems.

Over time, the C.I.S. under the rule of Alpha One constructed their own military and civilization, bent on a quest for galactic domination. Over time, their numbers grew rapidly and the green planet has been terraformed. Running out of resoruces, the C.I.S. are in fear of a complete power failure.

In order to survive longer, Alpha One leads it's military space fleet to search and conquer worlds throughout the entire galaxy....
DESCRIPTION:
Central Independent Systems Conversion Mod is a mod that replaces the Protoss race with the Cybernetic Powerhouse faction called the C.I.S. including new units for the existing Terran and Zerg races. This mod was made to help revive the Mod Night tradition that SEN started back then.
Campaign: The Warmachines
Screenshots (may contain outdated material)
Download: Version 1.4 (includes campaign and window mode support)
If there are any problems, feel free to post your issues here, the
Moddb page
or the mod's
Discord server
. One of the known issues I cannot resolve (because I am not an AI programmer) is that the AI isn't advanced enough, so expect some crashes while playing against an AI on melee.
#SCCIS #MakeModnightGreatAgain
Post has been edited 13 time(s), last time on Sep 17 2019, 4:13 am by razorback9423.