Public Beta!
Main Features:
- Open/Save from/to MPQ (hence the "[StarDat.mpq > glumain.bin]".)
- A lot of unknowns found since BinEdit1!
- Helpful tooltips if you hover your mouse over something.
- Add/Delete objects and SMKs.
- Auto-calculations option for width/height properties.
- More descriptive SMK names (as opposed to just the offset that they were loaded from.)
- Loads bin data based on the offsets given in the bin data, rather than in blocks (It will load a bin normally no matter how chaotic the file may be. i.e., you can shove strings, smks, and objects anywhere in the file as long as the pointers point to the correct location.)
Preview Features:
- Actual StarCraft fonts and colors!
- Ability to load your own color table.
- In-game, 'Glue' (menu), and title scren fonts. In-game draws things a bit different.. StarCraft reads these things funny.
- Several drawing options (view all, view current, fill rectangles, drawing colors, etc.)
- Near-accurate preview of bin files. This will never be perfect, but it gets the job done.
Screenshots of the various parts: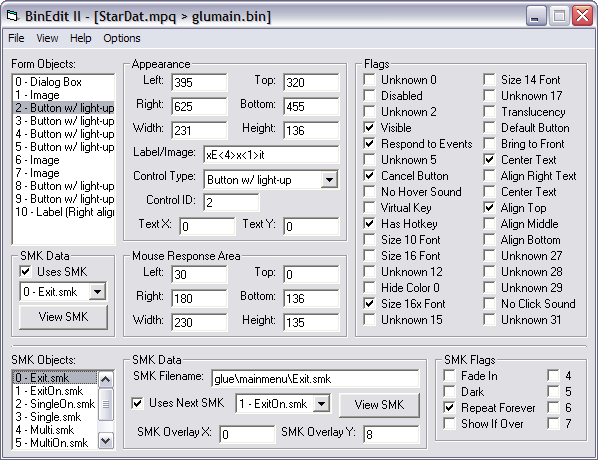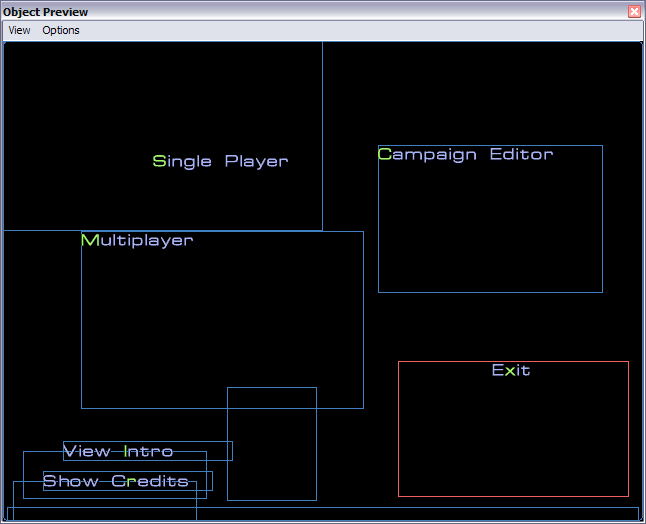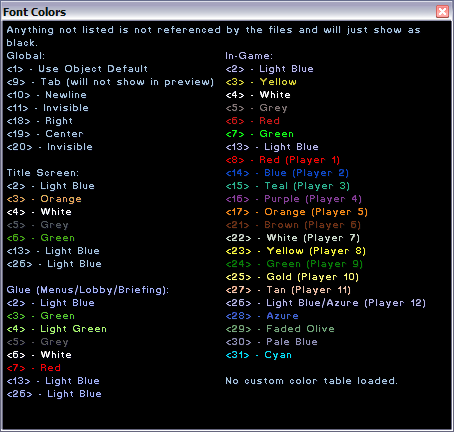 Beta Download!
Comments? Suggestions? Death threats?
Post has been edited 1 time(s), last time on Jan 15 2008, 1:21 am by FaRTy1billion.
TinyMap2
- Latest in map compression! ( 7/09/14 - New build! )
EUD Action Enabler
- Lightweight EUD/EPD support! (ChaosLauncher/MPQDraft support!)
EUDDB
-
topic
- Help out by adding your EUDs! Or Submit reference files in the References tab!
MapSketch
- New image->map generator!
EUDTrig
-
topic
- Quickly and easily convert offsets to EUDs! (extended players supported)
SC2 Map Texture Mask Importer/Exporter
- Edit texture placement in an image editor!
This page
has been viewed [img]http://farty1billion.dyndns.org/Clicky.php?img.gif[/img] times!