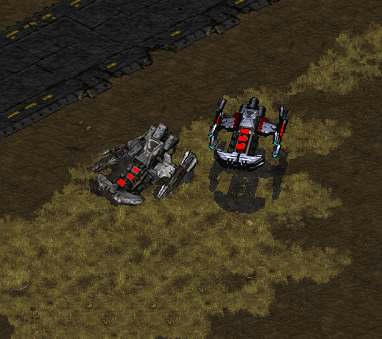 From campaign, the infestation of Command Center by Queen, have slip through into the melee games. Its very rare gambit to do, but it add a very nice flavor to the game (
and ignites thoughts: "what if queen can infest also Barracks? or Protoss structure? what if there can be more infected units trained or hybrid?"
).
===============
Similar to above gimmick, could be idea (also borrow from campaign) of Battlecruiser, which when destroyed (= 0 HP) above ground (land-able terrain), is transform into ground structure "crashed battlecruiser" with 30% of health.
If "crashed battlecruiser" is repair to 100%, he become again a flying Battlecruiser unit.
===============
it dont fit for Protoss [nor Zerg]. Even if Carrier crashed like this, Protoss could not repair it.