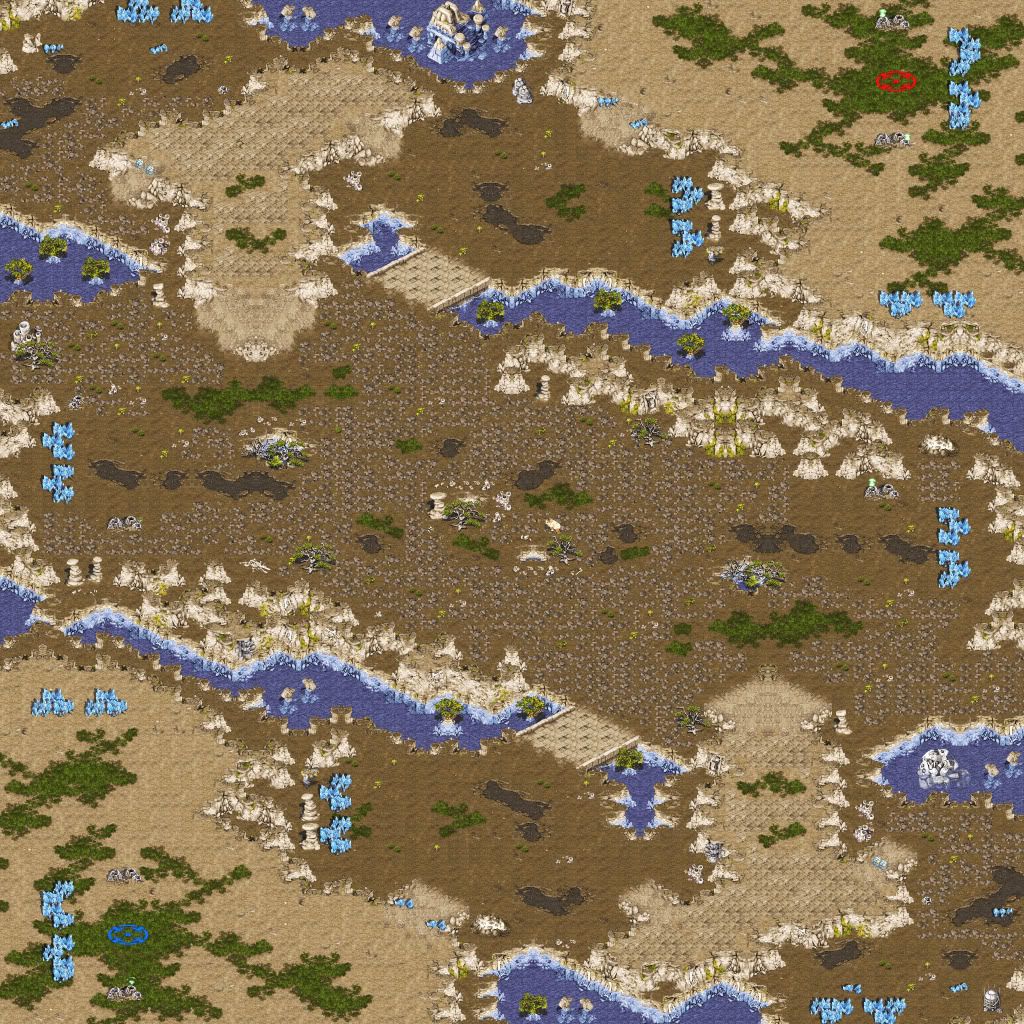 I dont like the thirds. Tell me if they are fine as they are or if I should make them less open.
The ursadon in the middle is named Fluffy
EDIT: On the top player's main, on the ramp, I know it looks like I didnt set that one mineral field to 0. I did, I just dont know why its displyaing in the image O.o
Update Log:
Added Anti-CC minerals to the bottum right and top left expansions
Moved the Anti-CC minerals back so workers cant right click on them and bypass the eggs
Redecorated
Added Rocky Ground rectangular terrain
Credit to the Brush Project for making me those awesome water trees. Much appreciated.
Post has been edited 15 time(s), last time on Dec 30 2009, 12:54 am by Ciara.