Hello SEN, Ive been advised to post here for assistance with a problem. Currently my map defaults to all chat. I would like to change this so that it defaults to allied chat. Does anyone know how to do this or know of someone who might that I could ask, and how to contact them?
(6) Redheart Ridge
A 3vs3 player map where allies spawn together under Use Map Settings.
The map is designed to feel familiar to current 1vs1 Korean tournament maps, especially Bloody Ridge but adapted for team play.
Setting The Mood
Military Research has always enjoyed a large budget. The government of the Terran Confederacy was not an organisation that bucked this trend.

One significant focus of research for the Confederates was studies of the Zerg race. These studies were made in secret on the Fringe Worlds at facilities such as Jacobs Installation on Mar Sara and Flannum Installation on Chau Sara. However, they were primarily built for scientific laboratory tests. The military division of the Confederacy was keen to conduct its own experiments on the Zerg, and the Flannum Installation was chosen as the site to be extended for this purpose. An outdoor area was constructed initially for live fire exercises, and to improve bunker designs for use against the alien race.

General Edmund Duke while visiting the facility was impressed by the progress he witnessed and secured funding for further development. As the military simulations were expanded, an entire section of Redheart Valley was bulldozed with heavy plant to allow mechanized combat. In its final form before the Protoss cleansed the planet, the site was large enough to accommodate a full battalion of soldiers for the advancement of complex battle tactics. And ofcourse, Chau Sara with its resident penal colony meant that a ready supply of volunteers for the live fire training was always available.
Picture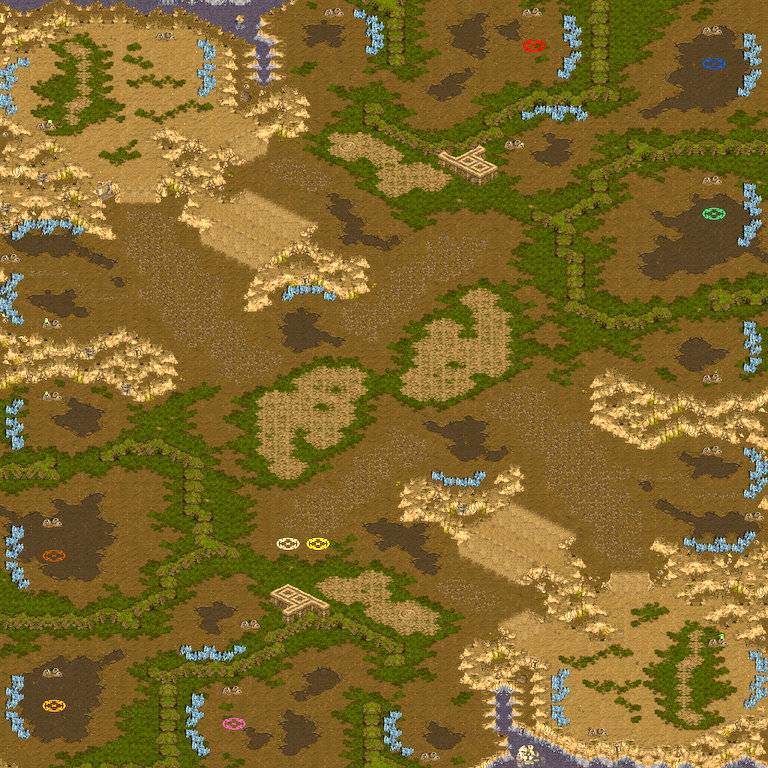 Video
Download (6)Redheart Ridge from this page
Link to Teamliquid thread
Post has been edited 1 time(s), last time on Apr 14 2012, 11:36 pm by Cardinalallin.