Tiger Woods

PGA
Tour
Starcraft Brood War Golf Simulation UMS Sports Map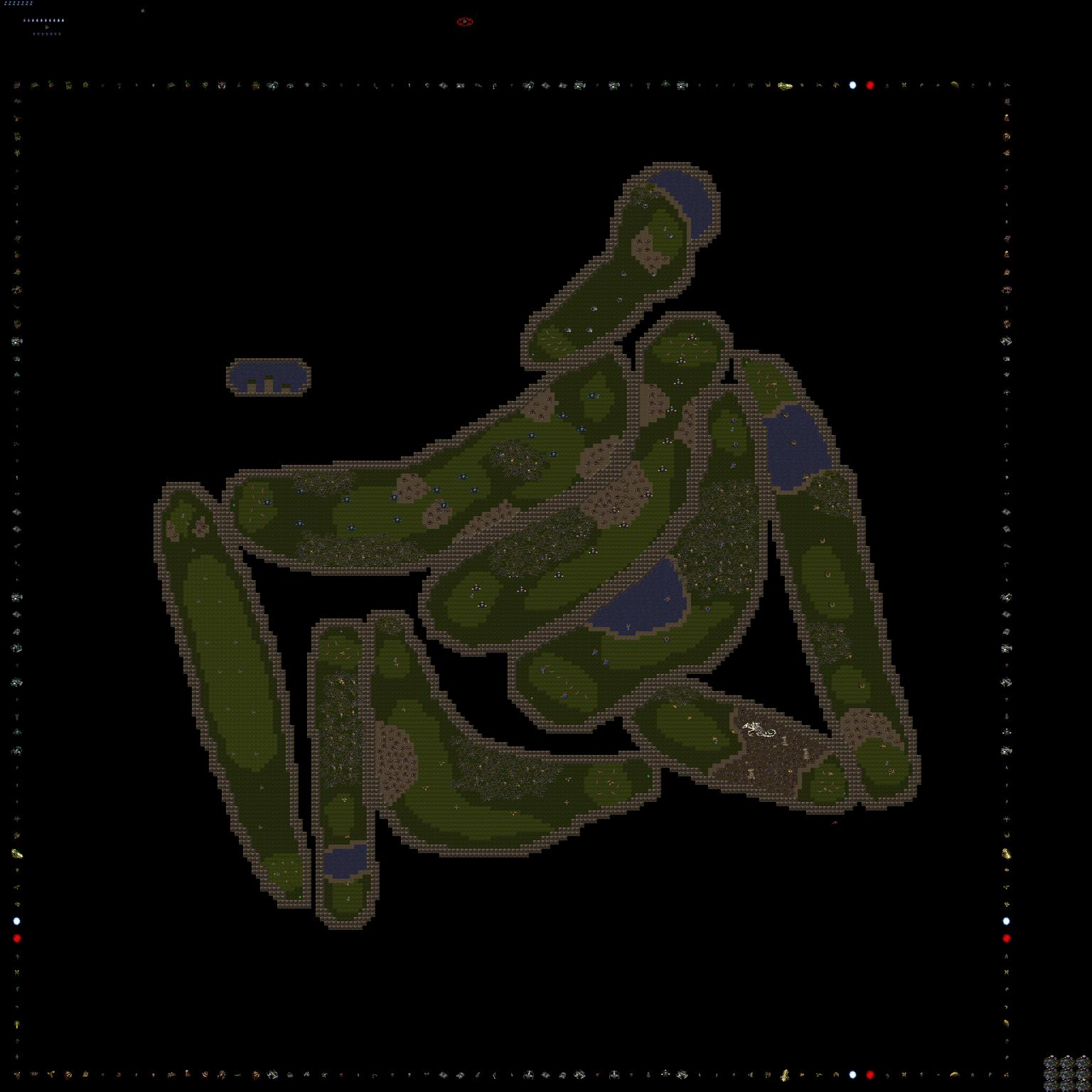 Created by Leeroy_Jenkins and Veta
FILE DOWNLOAD
"Battle.net's #1 golf game is back and ready for another season of PGA Tour golf. Take your game to the next level with the first keyboard-free, sound-enabled and stat tracking sports simulation to support up to 7 players. Put real-life swing in-game with Tiger Woods PGA Tour 2013 as you experience revamped swing control, tackle Tiger Woods' legacy and compete against the world's best players at The Masters."
Course High-Score: 18 - Veta
"Perfect" Score: 16
Gameplay
Two modes of play, "Free play" or "Tournament play". Free Play allows all players to golf at their own pace simultaneously, Tournament Mode is timed and turn-based.

Begin your shot by aiming with your corsair. Take into account the current wind (leaderboard), which will move your aimer during your shot.

Burrow your Hydralisk to begin your shot. You will then be taken to a power meter, which you will time to your desired power level.

Different trails on the ball signifies whether the ball is in the air or on the ground. Only balls that are on the ground (scourge trail) can go into a hole.

Always aim for green/fairway, and be cautious of the course's hazards, rough, bunkers, and trees.

Rough terrain will cut your total shot power in half, so try not to land in it.

Bunkers and dirt are even worse to land in, and will quarter your total drive power.

If you find yourself hitting out of trees, use less than full power to increase your odds against hitting a tree.

Features
Random "wind" direction/speed

Interactive terrain/hazards

Grid/Coordinate system to allow "over-shooting" of aimer

EXTRA SCREENSHOTS
FILE DOWNLOAD
Post has been edited 2 time(s), last time on Sep 20 2013, 12:51 am by Leeroy_Jenkins.