Quote from name:Crescendo Entertainment
Pr0nogo of Crescendo Entertainment presents, the One-Month 'Raiders of the Lost Archive' Contest!
Have you ever had a project that never made it past the conceptional stages? What about something you made a few maps for but never completed? What's that? All you did was a few odd changes in DatEdit and some tinkering in SCMDraft? Whatever the case may be, this contest is just the reason you'll need to boot up the map editor, flesh out the modding tools, and start hacking away at that old, 'archived' project once more. Bring it up to your current standards! Oh, and don't forget your signature bull whip, Mr. Jones.
THE CONTEST BEGINS ON AUGUST 5TH, 12:00 AM EST.
RULES
This is a month-long contest. All submissions must be submitted by Friday, August 31st, 11:59 PM EST to be eligible for prizes, or Monday, September 3rd, 11:59 PM EST to be eligible for judging.

All submissions shall be judged solely by Pr0nogo, co-founder of Crescendo Entertainment.

All submissions must be projects that were previously in progress but have since been abandoned. No submission may be close to completion - they all must be relatively early into the developmental stages.

Only one submission per participant is allowed.

Maps, mods, EUD actions, etc. are all fair game. As long as the judges can run and play your submission, your submission will be judged. This means that you may submit a modding project; maps are not required, though they are obviously encouraged.

All contestants must provide an 'entry post' that details the product they intend to update.

Late submissions (submissions after August 31st, 11:59 PM EST) will not be eligible for prizes.

CONTESTANTS MUST PROVIDE AT LEAST ONE WEEKLY UPDATE EVERY WEEK UNTIL TUESDAY, AUGUST 28th.
JUDGING
Aesthetics (15)
The looks and appeal: terrain, graphics/effects, and attention to detail are an integral part of this score.
Total: _/15
Design (10)
The planning and conception; this score reflects thought and creativity.
Total: _/10
Function/Gameplay (25)
How well systems perform, their level of quality, and ease-of-use. This is the map's implementation and "practical" score.
Total: _/25
Professionalism/Completion (15)
Grammar and consistency. This category evaluates not only if the project is complete, but also if it is well-structured and devoid of discrepancies.
Total: _/15
Progression (15)
How has the project progressed from the old, unfinished version to the final submission that I will play?
Total: _/15
Enjoyability (10)
Did I have fun playing your submission? To improve this score, see how much fun you have testing things out in the alpha/beta stages of your project, and try to see how you could further the enjoyment.
Total: _/10
Originality (5)
In a world where everything has been done before, how can you hope to be original? That's the challenge. Surprise me. Keep me on my toes.
Total: _/5
Extras (5)
What bonuses did you include? What lengths did you go to to apply atmosphere, intuitive design, and style to your submission?
Total: _/5
GRAND TOTAL:
_/100
PRIZES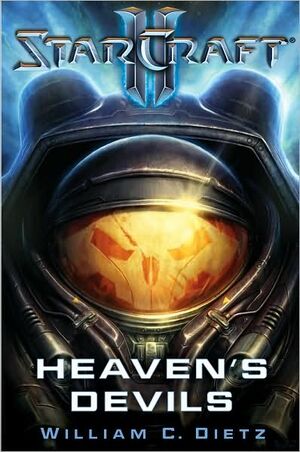 Winners will receive Amazon gift cards that they can use to purchase one or more of the above prizes - or a prize of their own choice!
FIRST PLACE
winners receive a $20 Amazon gift card - enough to purchase both books.
SECOND PLACE
winners receive a $10 Amazon gift card - enough to purchase one of the books.
THIRD PLACE
winners receive a $5 Amazon gift card. Buy yourself some SC candy.
First, second, and third place winners will also receive all pre-order bonuses of Crescendo Entertainment's upcoming release,
The NOMAD Saga: Loyalty
. This includes the official soundtrack, several written short stories, and bonus missions to compliment the campaign!
Additionally, every entrant will be rewarded fifty (50) Minerals for their efforts in participation, regardless of whether or not they score in the top three.
As with all other prizes, entrants must complete their submission by August 31st, 11:59 PM EST to be entitled for the mineral prizes.
Good luck to all; happy raiding, Indy!
If you need some ideas of where to start, or are just wondering what the mindset behind this contest was, you can take a gander at the podcast we made to kickstart this whole thing off.
~Pr0nogo
[video embed forthcoming; check back within the next two days]
Post has been edited 1 time(s), last time on Jul 26 2012, 5:21 pm by Pr0nogo.