THIS IS WISH ONLY - i have no idea how, nor skills to do it.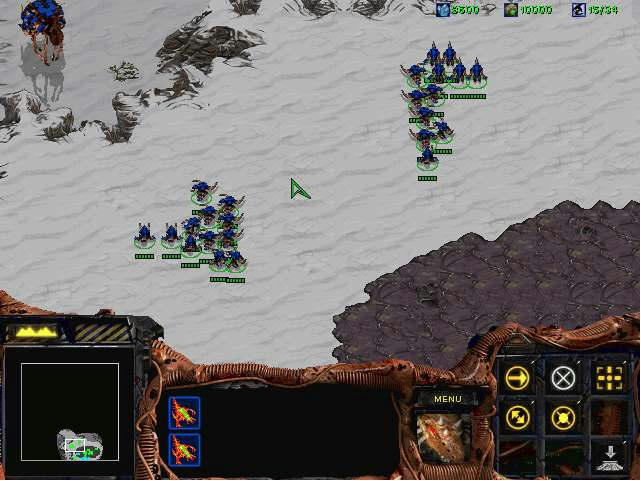 "what if" you could "lock" amount of the same units into one group = cluster. Cluster be represent as single unit, and given order would be executed by each member of cluster (unless some Smart Cast alteration is also add).
========
on the picture there are 2x cluster of Zerglings
if you click any single zergling (member of cluster group). You will select all 12x (on main screen). At the bottom bar, will appear only one zergling (you can combine cluster with any other units or clusters).
if you give order, it would be executed by the whole 12x zerglings. Still each zergling can behave a little different, if given attack on ground order, each zergling might attack different target.
========
"whats the difference to just extend selection group to 100x units?"
Army would be more organized.
you could faster give order to specific units (one click any one from cluster).
Bottom bar would look less crowded (SC2).
========
currently with Alt click, you can select preselected group, but you have only 10x group, and you need to always Alt+click.
cluster can be executed like that:
if condition are OK (only same type of unit selected) - pressing ALT will lock group into cluster.
de-clustering unit can happened same way (at the bottom bar 12 unit will collapse into 1, and expand into 12 icons, each time player press ALT).