I decided to reinstall Starcraft today and begin playing again a little. So I went to the Battle.net website, where I have registered my game and got a digital copy of the game. Waited a few hours for it to download and then installed it. Right after installing, I poped open the game, got to the menu just fine, but decided to close the game because I was hungry. When I came back, I opened up the game, it got to the load screen and the following happened: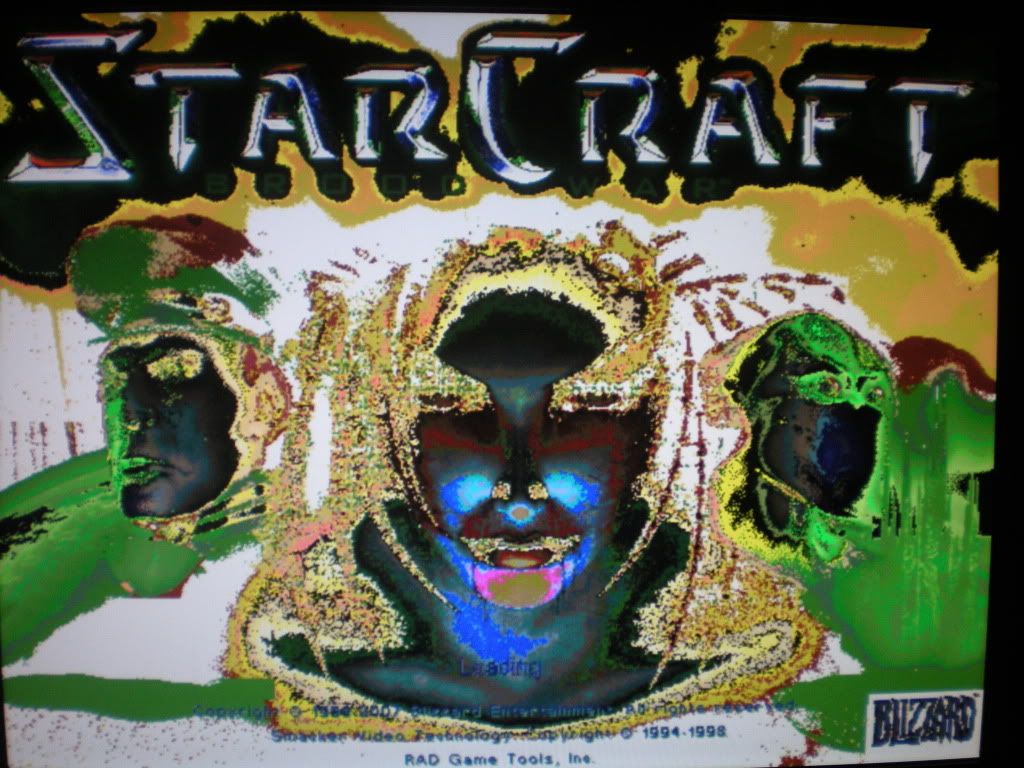 The odd thing is, the game is running just fine, its only the
screen
thats frozen. The music continues playing just fine and if i move the mouse around, I can hear the sounds as if I were moving the mouse over the 4 icons on the main menu. Even if i click them, I will hear the sound of the next screen coming up, but
the screen does not change
. Like I said, the game is running just fine, I just cant see what im doing.
My computer specs are the following:
Microsoft Windows 7 Ultimate 64-bits
AMD Phenom2 X2 545 3.0GHZ
4GB OCZ Platinum @ 800MHZ
Geforce GTX 260 Black Edition by XFX
Satellite 600W PSU
All of my drivers are up to date, and my computer has no problems running any other games.
Ive tried running it in every compatibility mode imaginable, but I get the same problem every single time. Ive run it as administrator, I've run it at lower resolutions, ect. The only time the game ran properly was when I first installed it, and I think it wad cause the cinematics run when you boot the game for first time. Ive also had this same exact problem on the computer I used to have (My current one was bought recently)
Ive googled the problem as well and came up with nothing.
Anyone got a solution?