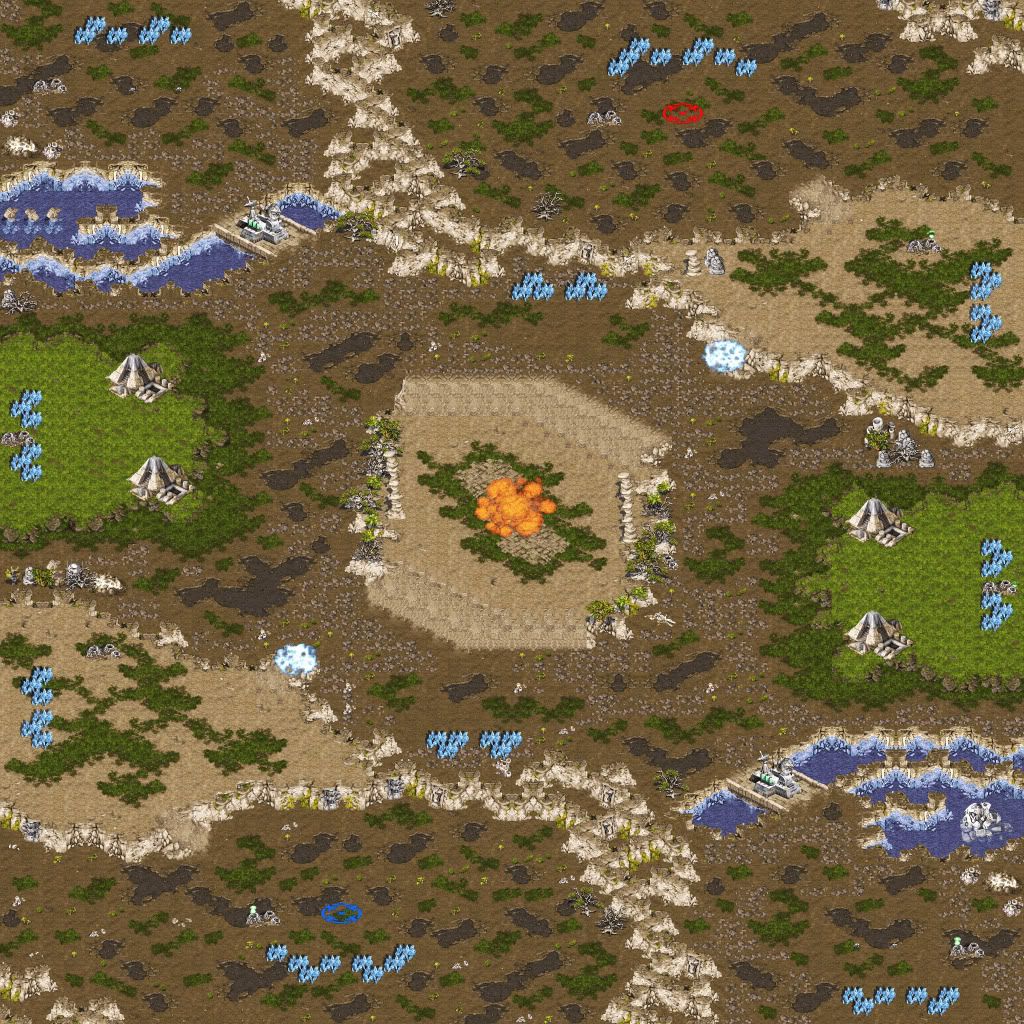 Forgot to hit Randomize Minerals.
I like the decoration in this one. This map was very spacious, so I had room to add a fourth.
Take note of the two spider mines in the bottom right expansion and the top left expansion.
Attachments:
Post has been edited 1 time(s), last time on Dec 30 2009, 6:54 pm by Ciara.