Here's the concept I've been working on lately: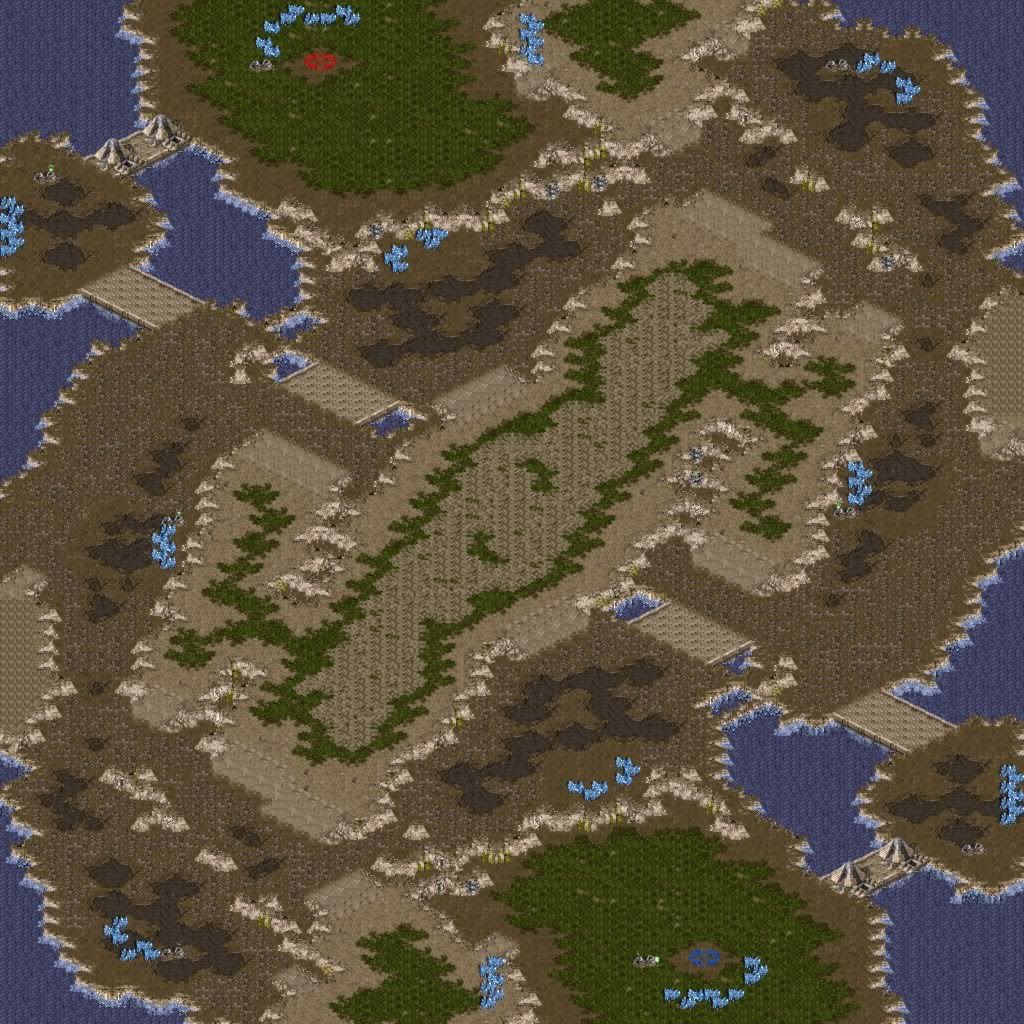 See how bad the execution is? Wasted space, things being too large, ect. This is what I mean when I say bad execution. A map can have a great concept but if you can't properly map that concept, it means you need to work on your execution. This is probably my worst area in melee mapping, I'm just not that good at it. Keep in mind, this is the third try thus far to remake this map properly. I may go to six or seven before I say 'this is the best I can do' and this is why your first try attempts that you post here just don't cut it. A melee map can take just as much time, planning, and work to make as a UMS. For every trigger on a UMS there is another element of balance we need to consider. This is why melee mapping is not just resources and a start location slapped on a map.
Obviously I haven't doodaded this yet, because I'll be remaking it again, and though I've said this, people will come in here and be like OH HEY EX WHERE ARE THE DOODADS LOL. v.v
Attachments:



SEN Global Moderator and Resident Zealot


-------------------------
The sword and the faith.
Sector 12
My stream, live PC building and tech discussion.