At end of 1996 Starcraft looked something like this: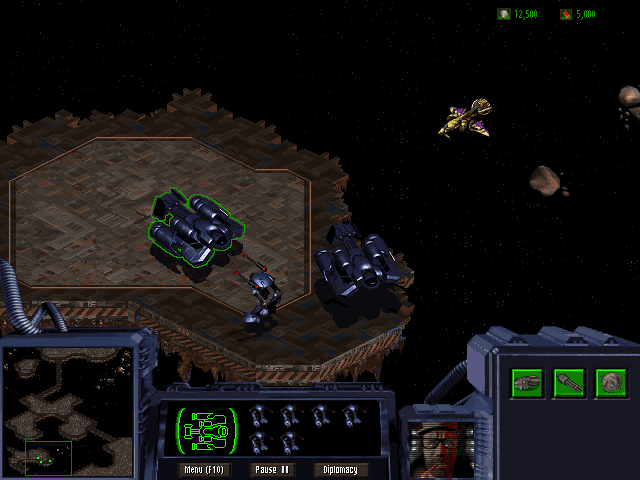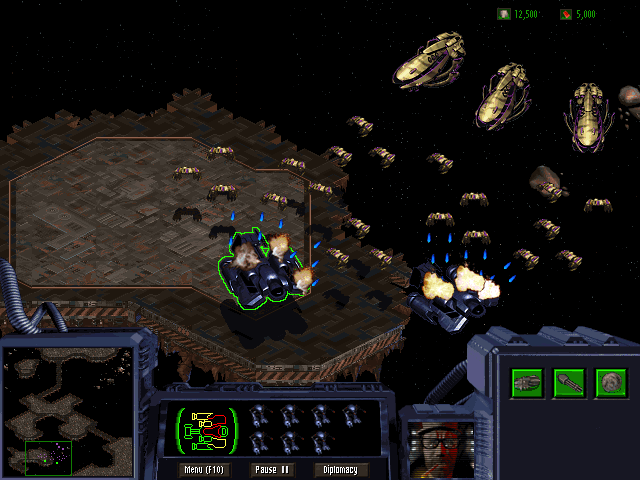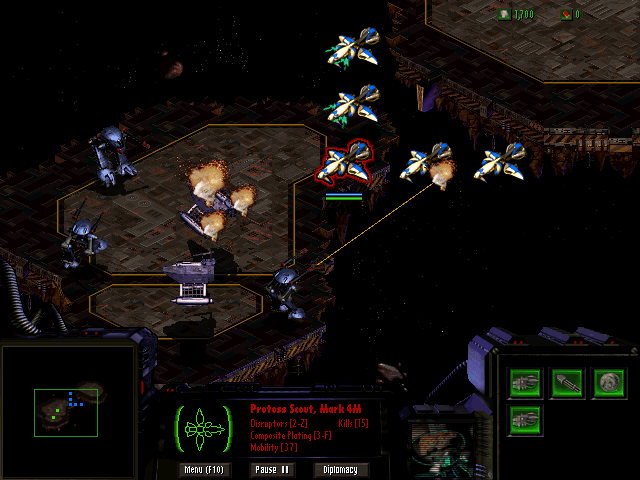 Most of it looks familiar. But some things are totally different. One of those things is the tileset. It's obviously a space platform, but it's not the one in the final game. Not only are the visuals different, but this one has tiles that do not follow the rhombs that form the isometric grid. That's somewhat normal for alpha and early beta screenshots. There are more of these screenshots that have surfaced from various sources. The best curation of these is
blizzardarchive.com
. But these three screenshots are special for another reason. The image compression is lossless. This means that certain elements can be perfectly recreated. We have the full graphics of certain tiles. Some are covered by units or the interface, but by merging elements of the screenshots, we can clean that up:
Another example is the minimap. When the units are removed, it looks like this:
It's a map with 64x64 tiles contained in a square of 128x128 pixels. So each tile is encoded in square of 2x2 pixels. And these 2x2 squares are fairly unique in identifying a tile. Which turns this into a sort of a puzzle. Which I solved partially:
There are some pixelated areas. These are the places that need more work. I'll be fixing those too, but I'm in no rush.