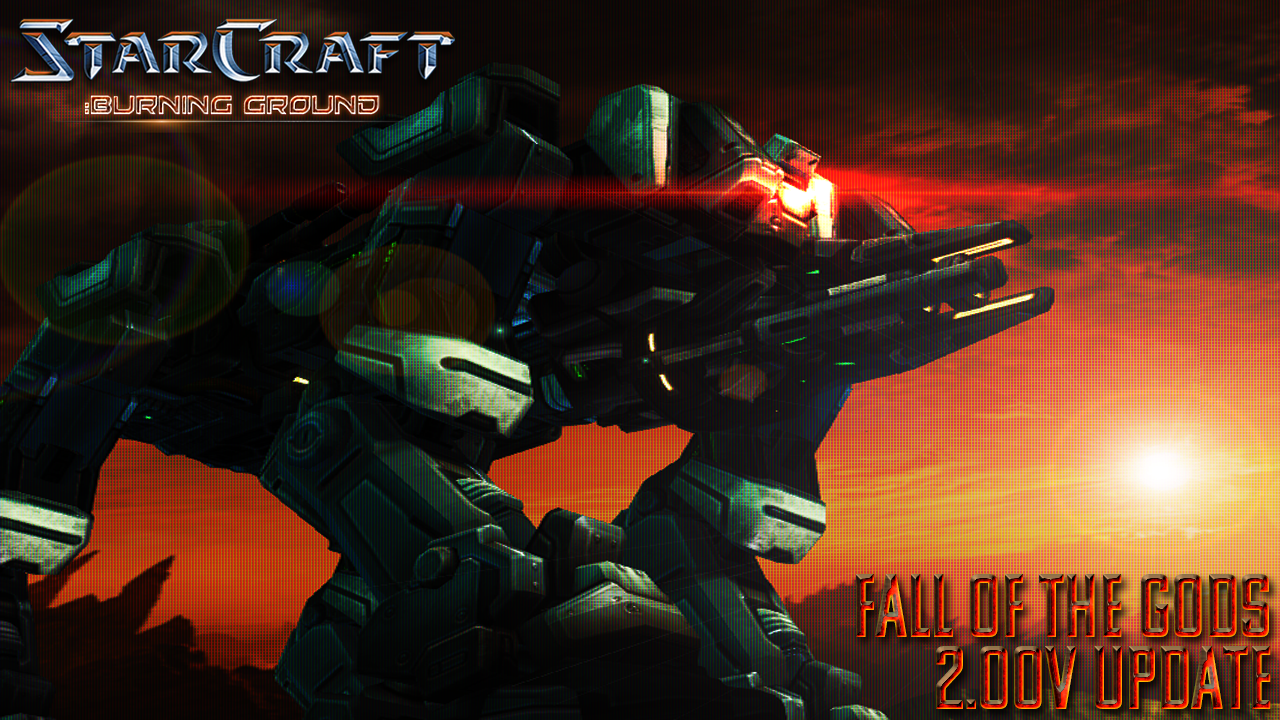 StarCraft: Burning Ground

Kel-Morian Combine, after being bombed, destroyed and desolated, found at Mar Sara and Chau Sara a very unique mineral by bombard and captured Sara System stationing some soldiers and manpower to mine the minerals.

After capturing Sara System's Planet, they secretly founded a anti-dominion force, supporting other anti-dominion forces at the same time. Umojan Protectorate hating Dominion also started to support Kel-Morian secretly.

Somehow, dominion got to know it and they sent Ghost Agent to Moria, the capital, and installed a Psi Emitter at the very central underground of the city.

As a result, Moria started to be attacked by Zerg and fell in panic. Quarantine Zones will be established, international trade was canceled and stock market was collapse.

Kel-Morian Combine had already given up their frontier planets because of financial and decreasing production of mines and it became a very dangerous situation after Zerg's attack.

Finally, Kel-Morian Combine's and Morian Miner combine's leader, General Mah Sakai, founded out that Dominion caused this problem and he let his new order to pass the law quietly.

It was a plan to resist the dominion, the operation was called "Burning Ground"

Likewise, Dominion also started to act against it the same way, just as eye for an eye and a tooth for a tooth.
It was a fight of money, there was mercenaries on the battlefield instead of their own soldiers.

Shortly after that, it came to 2nd Guild war.

It is a war of mercenaries, who became blind to all but money.
Screenshots
Videos
Starcraft :
Burning Ground
(A Mod for Starcraft: Brood War)
Requirments: StarCraft Brood War Version 1.16.1
Download
StarCraft: Burning Ground - Fall of the Gods v2.00

Requirments: StarCraft : Brood War Version 1.16.1
Please Copy 'fmod.dll' file to 'starcraft.exe' folders and copy to 'BG_v2.00.exe' Path too.
Please setting starcraft version to 1.16.1
if you find bug or something like that, contact me.
=== Update Note ===
Remaked Unit
UED
Pioneer
Pirate Capital Ship -> Airbone Ark
UED Building Remake
Kel-Morian Combine
SCV
Valkyrie -> Tigershark
Hammerhead Tank -> Brontes
Spartan Company -> Gremlin
New Units
Arachne
Field Devastator
Zergling/Hydralisk
Hybrid
Neutral Animals
UI Sight Indicator Changes
Display circle of unit's weapon range at least 10.
(Revenant's weapon range will be drawn when single selected.)
Reconverted Graphics
Roki
Crusader
Droppot Effect
Plugins Changed & Bug Fix
Improved Game Optimization and more stable.
Deleted observer mode.
Fixed tooltip error.
Fixed displaying invincible unit's hp strings bug.
Unused units will be dead every time.
Rich mineral field's display color at minimap changed to yellow.
New System
Hybrid Lab System
In Game after 10 minutes, can be captured by Ground Units.
Hybrid Lab building's owner is granted the ability to recruit Hybrids from the building.
Although AI players will capture Hybrid Labs, they never train Hybrids.
Ai Elite Unit System
Role is Base Expansion Guard.
if you kills Ai Elite Units, you can loot mineral and gas resources.
Balance Change list
Centurion
Spawn Medibot's cost 100->75
Jet Vulture/Death Head
Use weapon for structure attack to Ambassador MCV that packed up too.
Crusader
New passive ability: Restores plasma shields fast in disguise.
Requirement: Strategy Center -> Battle Lab
Terror Drone
Damage: 95(+15) -> 105(+15)
HP: 35/25 -> 30/25
Cost: 50/30 -> 50/35
Applied weapon upgrade now.
Tech Reactor
Placement Box Size: 64x64->32x64
EXP Units
Use no supplies now.
Odin
HP: 1750->2000
Ground weapon damage: 50(+10)x2 -> 60(+10)x2
Air weapon damage : 10(+1)x2 -> 12(+1)x2
All
Worker damage: 5->6
Post has been edited 3 time(s), last time on Mar 16 2019, 9:12 am by Black_Overseer.