A 1v1 map.
Features:
1. One depot and one barracks will wall the main against zerglings.
2. In the observer version, the map is greyed out so the layout of bases and terrain is visible to everyone.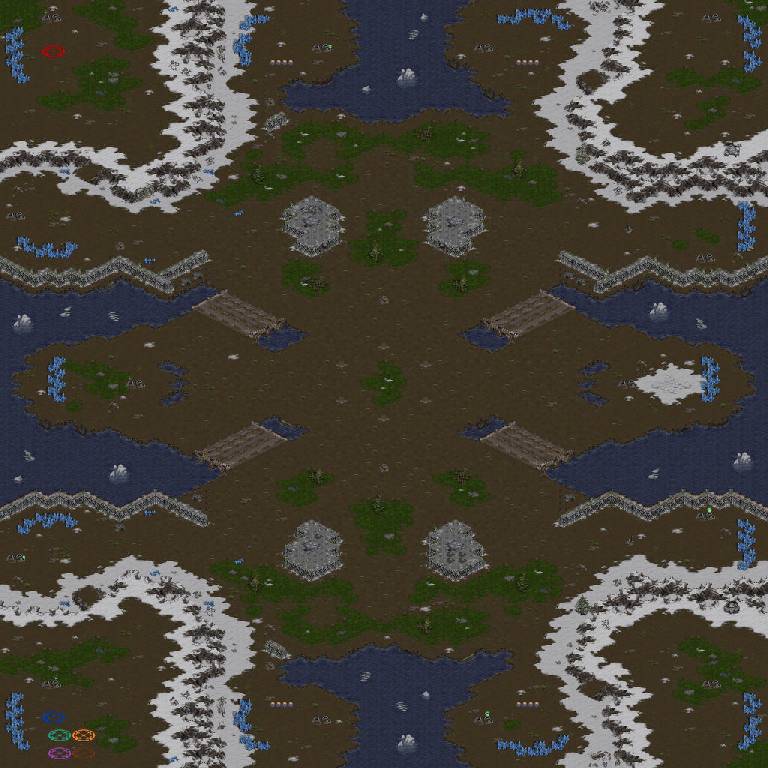 Click this Link for Full Size Pictures (Version1.02) (imgur)
Download (2)Checkpoint from this page
Changelog
9th November 2012
Version 1.0

17th November 2012
Version 1.01
-Added a doodad in the naturals
-Decoration

26th January 2013
Version 1.02
-Tighter entrance to naturals (6 tiles)
-Tighter entrance to third (6 tiles)
-Added depleted minerals
-Changed mineral formations at naturals, thirds, and 2nd naturals
-Added neutral eggs at 3rds and 2nd naturals

Post has been edited 8 time(s), last time on Jan 27 2013, 1:38 am by Cardinalallin.