(6) Revolver
A 3vs3 player map where allies spawn together under Use Map Settings.
Features:
1. Defeat screen only when you and your allies have all died.
2. Map is greyed out at the start of the game rather than blacked out, so the layout of bases and terrain is visible.
3. Slots for two observers.
4. Mains: 5 Minerals and 3000 Gas
Expansions: 6 Minerals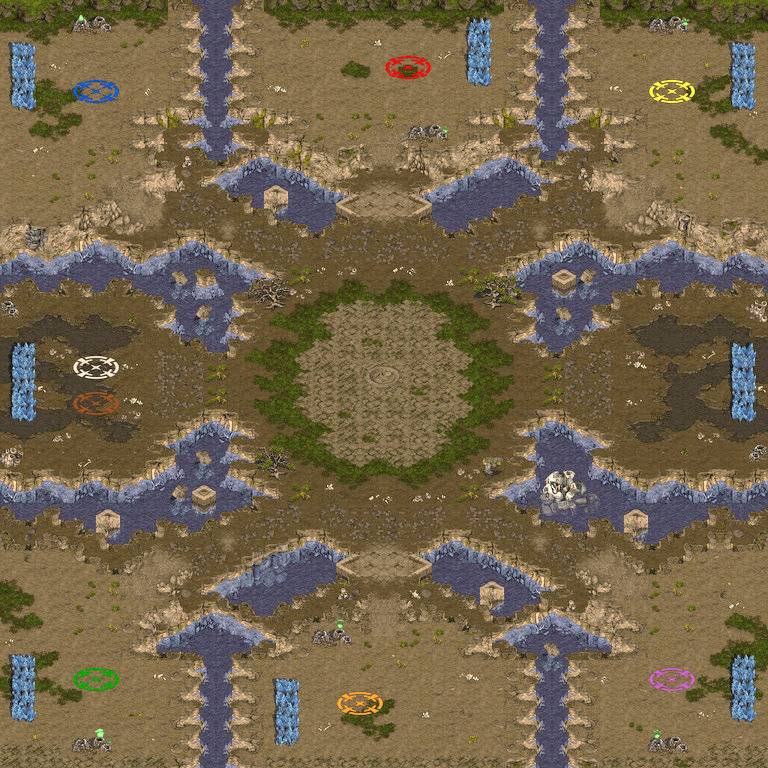 Download (6)Revolver from this page